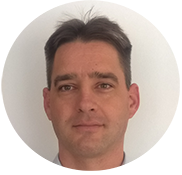 The brand name ALC is an acronym for Axle Load Computing.
We approach the known challenges of oversized and overweight transporters in a brand new way:
1. We are working on engineering calculations. We believe in physics. Using its principles, we gain new information from real-life actual data for the benefit of special transportation companies.
2. We use a powerful computing infrastructure to perform this considerable amount of calculation. Guided by our confidence in computer science, we developed a software that, together with the proper hardware, is ready to work for our customers 7 days a week, 24 hours a day.
Regulations issued on 18th September 2017 and the weigh in motion control system implemented on 1st June 2018 together compel all players of the industry to a giant change. First of all, transporters need to be more cautious. Even their customers are required to take more care. A lot depends on vehicle manufacturers and importers, too.
Utilizing several years of industry expertise, engineering and vehicle escort experience our services provide a professional background to our customers to enable them to meet new expectations in a fast and cost-effective way. The method of calculation leads to compliance definitely cheaper than any measurement technology. Computers are faster than humans and perform calculations precisely and untiringly.
We experience that our innovative services may raise questions in the industry. If you do not find your proper answer on our webpage please send us your questions. We are willing to respond you.
Janos Vegh
MSc. Mechanical Engineer & Pilot Car Driver